Worthy now. Not if. Not when.
Find power in self-acceptance.
You are a beautiful, highly appreciated and valuable Divine spark on Earth and you deserve to be treated accordingly – by yourself & by others.
The internal stress which is triggered by a lack of self acceptance is heartbreaking.
My intention is to help you realize what a miraculous beautiful human being you are, so you're able to live the peaceful, enjoyable life you deserve – full of love for yourself and others.
You're meant to live a life full of passion, purpose, magic and miracles.
The lack of self-acceptance brings along dissatisfaction and a heavy internal burden. F.i. ever so often we gain weight because something within us wants to be seen & heard. So the way our subconscious mind deals with this desire is by telling the body to literally make itself bigger – leaving us feeling unworthy, insecure and not accepted, neither by ourselves nor by others.
…meet you right where you're at. Not where you've been. Neither where you tend to go. It's complete acceptance of who you are in that very moment.
I've been suffering from eating disorders for many years, so trust me – I know what it is like to not love yourself, feeling uncomfortable in the own skin & desperately craving for a home within.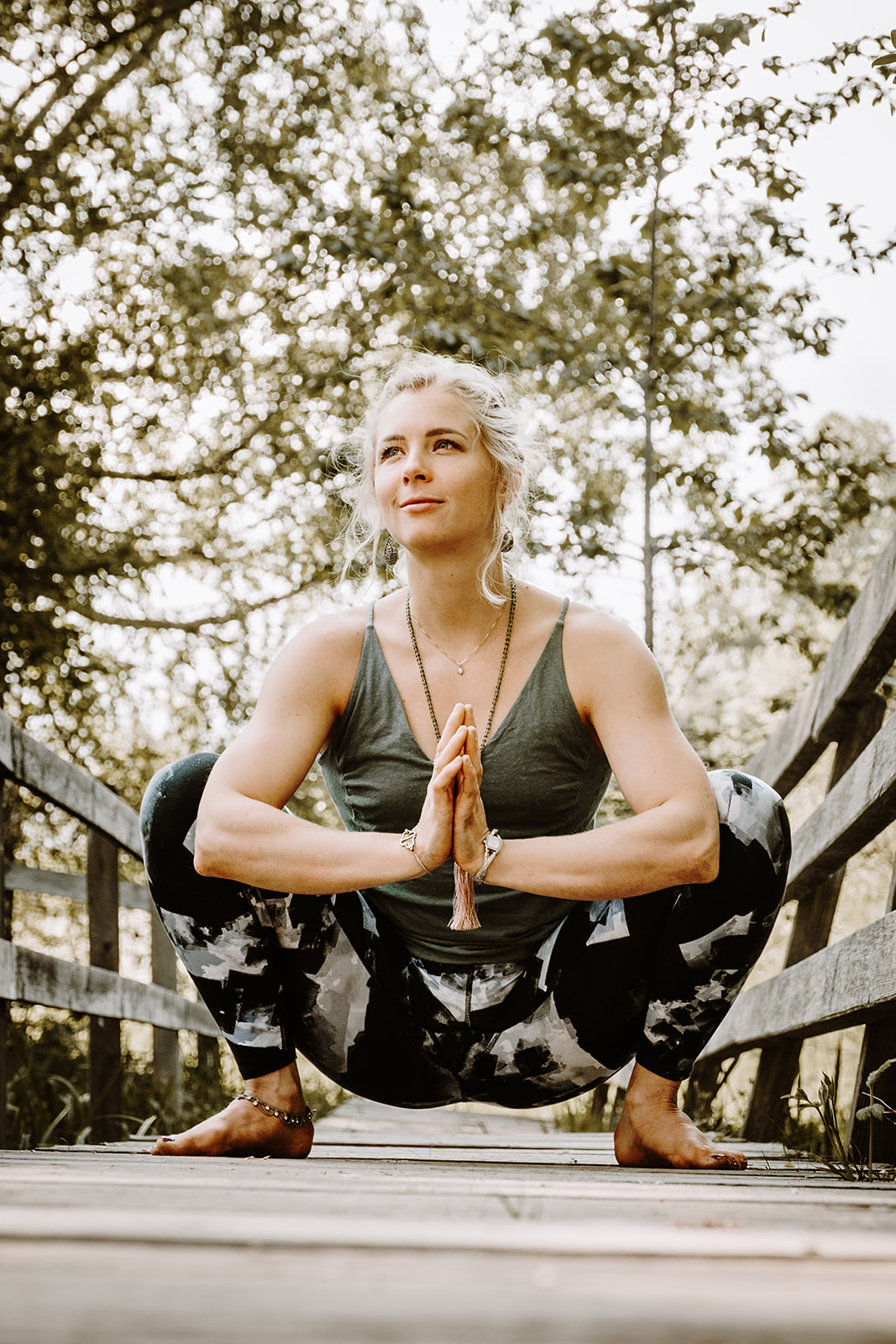 Sunshine, it's time to transform your life from living in self doubt/ hate/ criticism, constantly comparing yourself with others to a life where you own who you are. A life, where recognition by others won't be necessary any longer because you stepped into your own power, you discovered your own magic and you're so dang proud of who you are.
* not valid for online classes
I believe that healing needs to be individual, being based on an holistic approach.
However, I am well aware that not everyone is able to effort private classes on a regular basis. Therefore, and to enabling you to practice with me from where ever you are, I am offering weekly online group classes via Skype additional to my private coachings.
Every Tuesday | 8.30-9.30 pm Yin Yang Yoga
You're not sure if I am the one you want to trust? No problem at all. I got you. Let's connect and get to know each other first.